About us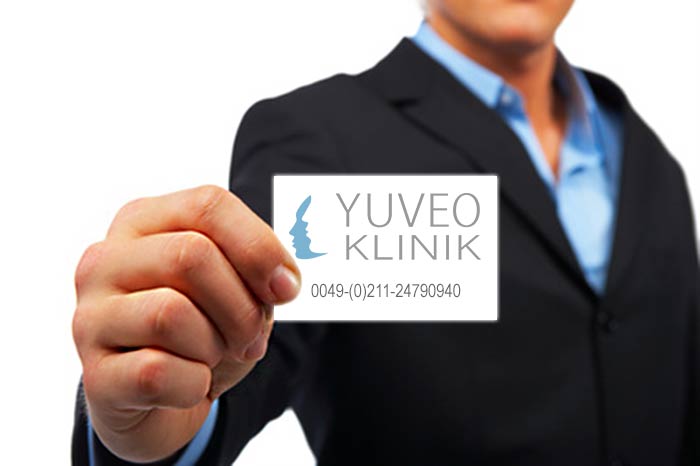 Imprint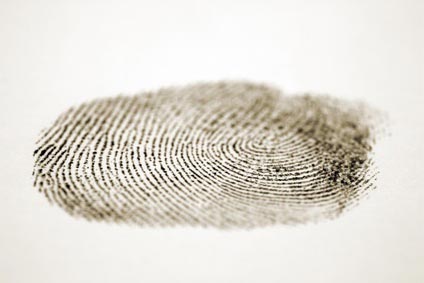 Dr. med. Rene Schumann
Plastic and Cosmetic Surgeon
Dr. Schumann qualified for the designation of Specialist in Plastic and Cosmetic Surgery in Germany.
He is a member of the Ärztekammer Nordrhein (North Rhine Medical Association) and is therefore subject to the relevant vocational regulations (Professional Code of Conduct for North Rhine Doctors).
Person responsible for content according to § 55 Paragraph. 2 RstV (German Broadcasting Regulations):
Dr. Rene Schumann (Click here for YUVEO CLINIC)
YUVEO Clinic Dr. Schumann
Dr. med. René Schumann
Facharzt für Plastische Chirurgie
Kaiserswerther Str. 119, 40474 Düsseldorf
, www.YUVEO.de
T 0211 24790940 F 0211 24790949
(Mo-Fr 8 am to 6 pm in Germany)
Liability: Despite careful examination of external links, we accept no responsibility for their content. The sole responsibility for the content of external links lies with the operator of the linked page.
Certificates: HON Code, afgis, Medisuch
yuveo.eu is a translation of our german website iatrum.de
HON for iatrum.de
Our internet site follows the HON-Code guidelines. These guidelines are a code of conduct written by the Health on the Net Foundation (HON-Code) which governs websites dealing with health and medicine. The goal of these guidelines is to guarantee the reliability and authenticity of the information provided.
Medisuch for iatrum.de

Certificate from the Medizinischen Suchmaschine (Medicinal Search Engine) for first class quality web-based health information. To see the review of our site, please click on the Medisuch logo.
DGPRÄC

The author, Dr. R. Schumann, is a member of the DGPRÄC (German Society of Plastic, Reconstructive, and Cosmetic Surgeons), formerly the VDPC.
Where does this information come from?
This information is provided by Dr. Rene Schumann (place of work YUVEO Klinik Dr. Schumann).
Why yuveo.eu?
The goal of this website is to provide those people interested in plastic and/or hand surgery with as much information as possible on the individual areas of this field. We aim to do so in a manner that is comprehensive and specialized, yet easy for lay persons to understand. The website should help you to understand the various treatment options and decision making processes. The aim is to provide you with an objective tool to help you participate in the decision making process. The website should also serve as a useful source of information for doctors and other medical professionals with an interest in the subject matter.
The information provided is in no way a substitute for a professional consultation with a specialist. Instead, it should facilitate the relationship and communication between doctor and patient. We hereby warn and strongly advise against self-diagnosis or self-treatment strategies without the appropriate qualifications.
Quality Assurance
Ensuring the quality of our Homepage and our articles is very important to us:
We react to criticism and suggestions for improvement within 5 working days
Inquiries are answered within 2 working days of reception
All articles are updated to reflect current standards of knowledge
Meeting the requirements for the HON and Medisuch certificates is very important to us now and in the future
We will continue to expand our Homepage with images and professional graphics (for better comprehension)
We use the following controls to ensure the quality of the website:
Randomized sampling inspections
Structured guidelines for creating articles
Articles are reviewed by a second party before being published to the site
Feedback from users is evaluated
User statistics and user traffic are evaluated
Data Protection
We take protection of your personal information very seriously, and treat all personal information as strictly confidential.
Any personal information provided to us by you, such as address, name, and e-mail address, will be used exclusively to answer your inquiry. This information will not be misused for advertising purposes and will not be forwarded to third parties.
Anonymous data which contains no personal information is used for the purpose of website analysis (see the next two sections, "Cookies" and "Google Analytics").
Cookies
A Browser-Cookie is information (a text file) which is generated by the relevant server while you are surfing the internet, and which is transferred via a web browser to your computer.
Cookies are used to save your personal settings for websites, for example in internet forums or online shops.
All popular web browsers offer you the option of blocking cookies, under "Internet Settings", "Internet Options", etc.
We only use cookies as described in the next section (Google Analytics), to determine frequency of use and the number of users for the website. We do not use cookies to collect any personal information.
Google Analytics
The following paragraph is an excerpt from the Google Analytics Terms of Service (Chapter 8: http://www.google.com/intl/en_uk/analytics/tos.html):
"This website uses Google Analytics, a web analytics service provided by Google, Inc. ("Google"). Google Analytics uses "cookies", which are text files placed on your computer, to help the website analyze how users use the site. The information generated by the cookie about your use of the website (including your IP address) will be transmitted to and stored by Google on servers in the United States . Google will use this information for the purpose of evaluating your use of the website, compiling reports on website activity for website operators and providing other services relating to website activity and internet usage. Google may also transfer this information to third parties where required to do so by law, or where such third parties process the information on Google's behalf. Google will not associate your IP address with any other data held by Google. You may refuse the use of cookies by selecting the appropriate settings on your browser, however please note that if you do this you may not be able to use the full functionality of this website. By using this website, you consent to the processing of data about you by Google in the manner and for the purposes set out above."
Sources
The specialist information on the website was written by Dr. Rene Schumann, Specialist in Plastic and Cosmetic Surgery. The most important literary sources are listed at the end of the relevant page. The sources are predominantly notable standard works and scientific medical publications.
Knowledge, particularly medical knowledge, is in a constant state of flux. We endeavor to keep all information on this website up to date. You can find the date on which we last modified the information at the end of each page.
There are a few links which do not lead to descriptions of diseases or operations, but instead to the services on offer from the YUVEO Clinic Dr. Schumann in Düsseldorf. We have marked these links as such.
Advertisements and Sponsoring
yuveo.eu is not financially supported by pharmaceutical concerns or other such concerns/institutions, but is instead financed by advertisements, which are always marked as such. These advertising blocks have no influence on the content of the page on which they are displayed.
The advertisements are provided by Google Inc. They conform with national and international advertising law. The advertisements in no way represent recommendations from yuveo.eu!
The following advertisements are not accepted by our website: advertisements with erotic content, for gambling, for tobacco products, for weapons or pyrotechnical products, and for any illegal product. The advertisements may not have any malicious or deceptive content. The responsibility for maintaining the above guidelines lies with the respective advertising partner.

The legal jungle – even for internet law – is becoming increasingly difficult and more complex to navigate. We therefore thank you for your patience with the following text.
Disclaimer – Terms of Use
Before using yuveo.eu you must agree to the following terms of use:
1, Not a Substitute for a Medical Examination!
yuveo.eu is intended as a supplement and consolidation of information before and after consultation with a doctor. The information on these pages can in no way replace an examination or consultation with a doctor. We strongly advise against self-diagnosis based on rudimentary knowledge and your own non-specialist research.
2, Damages, Guarantee
It follows from the above information that yuveo.eu cannot be held responsible for direct or indirect damages which could be connected with the use of this site. It is not possible for us to warrant or guarantee the accuracy of the content.
In addition, articles on our website which are not written in German could include unintentional mistakes, inaccuracies, and misunderstandings due to translation. We are in no way responsible for damage caused in connection with possible translation errors.
3, External Links
It is not possible for us to examine the content of other website operators in an adequate and timely (up-to-date) manner, to say nothing of exerting any influence on said operators. The sole responsible party for the content of external links is the operator of the linked internet page – yuveo.eu takes no responsibility for the content of external websites.
Copyright© - Rights for Website Content (Text, Images,…)
We are happy for you to link to yuveo.eu; this includes links to secondary pages. You do not require any special permission to link with us, with the following exceptions:
Defamatory, illegal, offensive, or immoral links are forbidden.
Linking to our site from sources with the following subjects is also forbidden!
We do not support our text being copied on the internet, as 'Double Content' harms our Homepage ratings with Google and other search engines. It is currently somewhat easier to track copied text and images over the internet using popular tools such as Copyscape for finding text or Digimarc which provides invisible digital watermarks.
The copyright for the content of our website is reserved exclusively by Dr. Rene Schumann (yuveo.eu). Publication of text and images or part thereof on, for example, other web pages or in other media will be prosecuted. The content of the website may only be reproduced or copied with written permission from yuveo.eu. Even if written permission is obtained, changing or falsifying the text is strictly forbidden.
Photos / Images
Some of the images on the site are commercially acquired material from a third party copyright holder (fotalia.de). Click here for more information.
All other images, including diagnoses, operation findings, and graphics, are copyrighted by Dr. Rene Schumann. The content may only be reproduced with express written permission from Dr. Schumann.
Updated on 18.10.2015